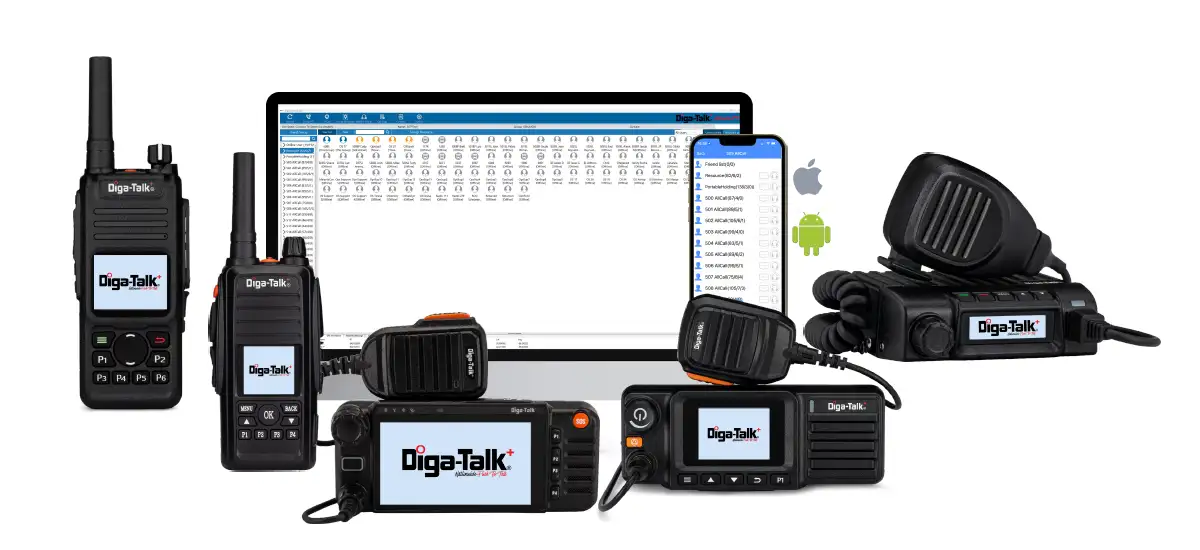 Are you looking for an affordable way to communicate locally, statewide, and nationally with your mobile workforce? Diga-Talk+ offers unmatched competitively priced two-way digital communication services and devices with nationwide coverage, including in-stock mobile, portable, and FirstNet Ready™ devices. Diga-Talk+ is the largest privately-owned PTT dealer in the US and offers quality products and has provided outstanding personal customer service for over 30 years.
The DTP 9750 is the workhorse of the Diga-Talk+ product line. Leveraging the power of LTE you get private/group calling, on-device recording and playback, GPS tracking, and over-the-air programming.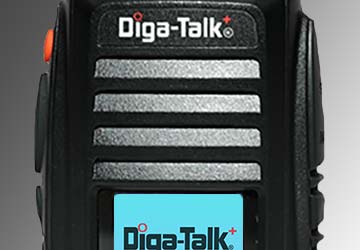 Built on the proven DTP 9750 platform, the radio boasts an upgraded module for an improved audio and connectivity. The DTP 9751 is FirstNet Ready, and is certified for extended primary users.
The Diga-Talk+ 9850 portable radio is the radio that users consistently compare to a "traditional" two-way device. It is larger, heavier, and more durable than the Diga-Talk+ 9750.
The DTP-8051 is the newest FirstNet-certified addition to the Diga-Talk+ offering. This mobile two-way radio has a 5.0 inch anti-glare touchscreen
For those users who have limited mounting options or simply want a smaller, more discreet radio, the DTP-8700 mobile is the right choice.
The Diga-Talk+ 8900 is our most popular in-vehicle mobile two-way radio model. It has a larger, brighter screen and has a more durable build.
Diga-Talk+ allows users to communicate with Push-To-Talk radios by using their smart devices.
Diga-Talk+ PC Dispatch Software is an easy-to-use package that gives you complete control of your mobile workforce.